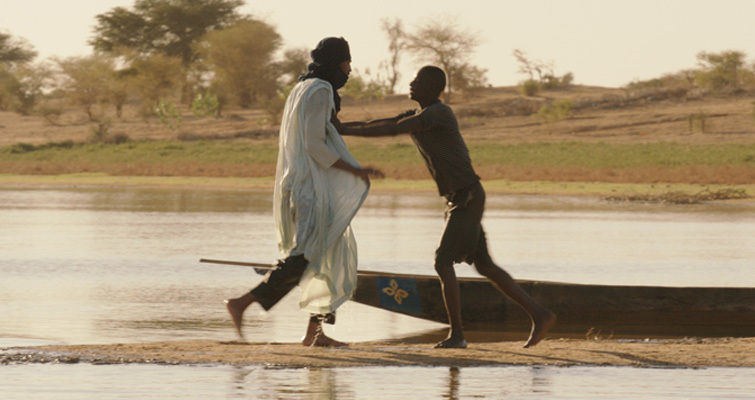 | Date | Time |
| --- | --- |
| Sun 5th July | 7.45pm |
| Thurs 9th July | 7.45pm |
Dir: Abderrahmane Sissako | France / Mauritania | 2014 | 97 mins | French / Arabic / Bambara / English / Songhay w/Eng Subtitles
Cast | Ibrahim Ahmed, Abel Jafri, Toulou Kiki

Abderrahmane Sissako's (Bamako) acclaimed, haunting and beautiful Timbuktu is set at the start of the 2012 jihadist takeover of Northern Mali. The once bustling city is now silent, its streets patrolled by soldiers enforcing strict rules and metering out punishments with absurd, officious cruelty. Sissako follows many stories: a woman refusing to cover her feet as she sells from a street stall, a local iman confronts extremists calmly in his mosque – but chiefly focuses on shepherd Kidane, who lives freely in the desert with his family but finds his way of life under threat following a tragic series of events.

"A brilliant portrait of a place ruled by religion and a people traumatised by division" **** Peter Bradshaw, Guardian

All times listed are the programme start time unless otherwise stated. Films start approx 30 mins after the programme start time.