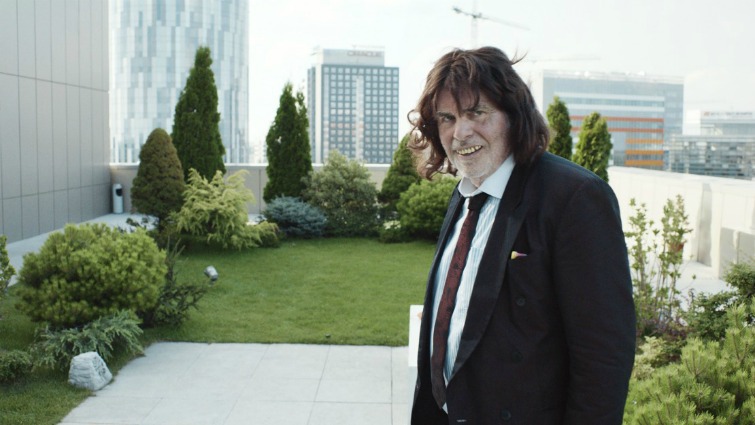 | Date | Time |
| --- | --- |
| Sun 26th February | 7.45pm |
| Mon 27th February | 7.45pm |
| Thurs 2nd March | 7.00pm |
Dir: Maren Ade | Germany/Austria/Romania | 2016 | 162 mins | German w/English subtitles
Cast: Peter Simonischek, Sandra Hüller, Michael Wittenborn
German filmmaker Maren Ade's (Everyone Else) astonishing Toni Erdmann is one of the standout films of the year. Germany's Oscar entry for Best Foreign Film, it's a broad and outrageously funny comedy about a truly dysfunctional father-daughter relationship. Peter Simonischek is Winifried, a divorced teacher with a penchant for wacky humour; frequently donning comedy wigs and false teeth. His daughter Ines (Sandra Hüller) – a sleek oil company executive – is less amused by such jokes; but Winifried suspects she is unhappy and so kindly decides to show up at her offices in a new guise: that of 'Toni Erdmann'. A highly original, utterly hilarious comedy.
"Maren Ade's unique study of an estranged but mutually depressive father and daughter is a humane, hilarious triumph" Guy Lodge, Variety#
This film is F-Rated
Developed by Bath Film Festival and now expanding across the UK, the F-Rating is a new film rating which highlight films made by and featuring women. Find out which films pass the F-Rated test and discover the female writers, directors and actors leading change in the industry.
Find out more on f-rated.org
https://www.facebook.com/BeF.Rated
https://twitter.com/F__Rating
All times listed are the programme start time unless otherwise stated. Films start approx 30 mins after the programme start time.