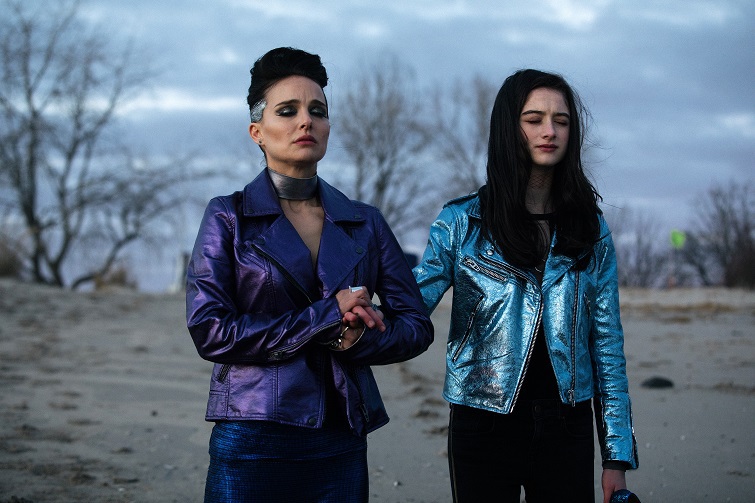 | Date | Time |
| --- | --- |
| Sat 1st June | 7.45pm |
| Sun 2nd June | 4.30pm |
| Thurs 6th June | 7.45pm |
Dir: Brady Corbet | USA | 2018 | 115 mins
Cast: Natalie Portman, Raffey Cassidy, Jude Law, Jennifer Ehle, Stacy Martin, Willem Dafoe (voice)
Vox Lux contains sequences of flashing lights / strobe effects which might affect customers who are susceptible to photosensitive epilepsy
Natalie Portman is sensational in Brady Corbet's (The Childhood of a Leader) Vox Lux. Part commentary on American celebrity culture, part review of the country's recent history, it starts in 1999, with teenager Celeste (Raffey Cassidy), a survivor of a high school shooting, singing at a memorial for her classmates and capturing the attention of a manager (Jude Law), who sets her on the path to fame. Years later, Celeste (Portman) has become a global superstar, but so jaded by the music business that she is now an entirely different animal; a hard-nosed 21st century brand. With a magnificent score from the late Scott Walker, plus songs by Sia and narration by Willem Dafoe.
"Natalie Portman powers dark portrait of the fame monster" The Guardian
Sign up to our weekly listings newsletter
Please read our Cinema FAQs page detailing our safety guidance and refunds policy.