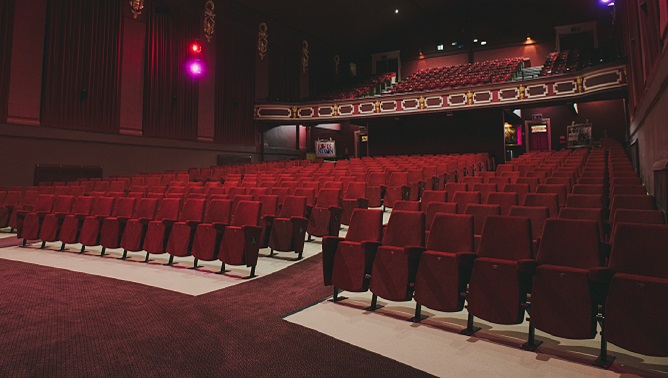 PICTURE THIS - MEMBERSHIP SCHEME
Cinema membership scheme with exclusive benefits
Join our PICTURE THIS scheme and we'll give you the following:
- Two complimentary cinema tickets (worth up to £15)
- Two hot drinks vouchers (worth £3)
- £1 off all cinema tickets for the next 12 months (excluding family matinee tickets which are just £5.50 for everyone)
- £2 off all live broadcast tickets for the next 12 months
- Monthly brochure by email / post (by post is £5 extra for 12 issues of the brochure)
Membership of PICTURE THIS runs for one year. If you would like to receive our monthly cinema and live screenings brochure mailed to your address, please add £5 to the cost of your membership. PICTURE THIS ticket discounts are not applicable for Live Events (cinema hires).
Annual PICTURE THIS membership costs:
£24 INDIVIDUAL (or £29 including posted monthly brochure)
£40 JOINT: two people c/o same address – each person gets the scheme benefits listed (or £45 including posted monthly brochure).
REPLACEMENT CARD – £3
To join or renew just complete the relevant form below and bring it / post it to the Picture House with your payment (cash / debit card payments for in person callers or payment by cheque if posting). Cheques should be made out to HEBDEN BRIDGE PICTURE HOUSE.
We will post your membership card to you within 2 weeks of receiving your application (please note memberships are not processed by front of house staff).
NEW MEMBERS:
Picture This Application form.pdf
RENEWALS / REPLACEMENTS: