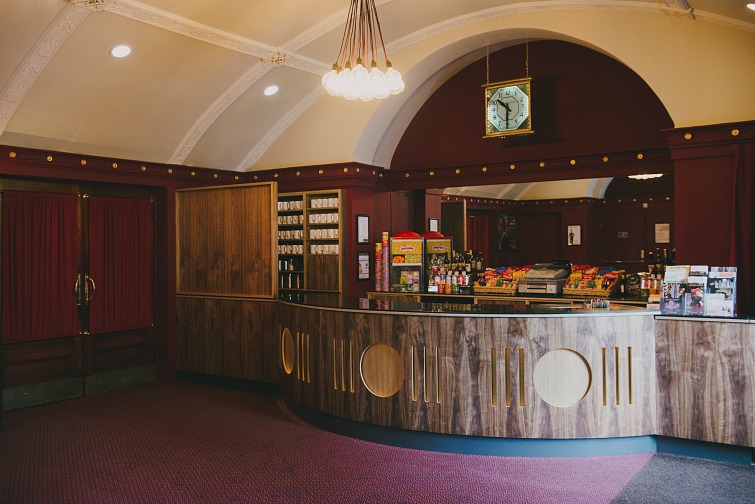 RECRUITMENT AT HEBDEN BRIDGE PICTURE HOUSE
All of our staff are employed by Hebden Royd Town Council, which is a Living Wage employer. From time to time positions at the cinema do become available, and when they do they will be advertised below, on Hebden Bridge Picture House and Town Council noticeboards and on Heb Web and Arts Jobs.
VACANCY
HEBDEN BRIDGE PICTURE HOUSE
ONE DUTY MANAGER (10.5 HOURS PER WEEK)
POST GRADE: Scale 3 (SCP 17) £18,672 pro rata
Equivalent to £9.68 per hour
Hebden Royd Town Council is seeking to recruit a proactive and experienced duty (shift) manager for the Hebden Bridge Picture House, to work on a 10.5 hour per week basis (working 3.5 hours on a Friday evening and 7 hours Saturday afternoon to early evening each week) plus occasional overtime hours (covering other staff members' hours on a casual basis for holiday and sickness absence and working a share of additional shifts e.g. matinees during school holidays).
Responsible for managing screenings and live events at the Picture House in the absence of the Picture House Manager, particular responsibilities will include:
• managing projection and ushering staff.
• running the Picture House Box Office, supervising the kiosk and bar sales, accounting and end of shift reporting procedures.
• dealing with members of the public face to face, over the telephone and by email.
• ensuring Licensing Legislation, Health & Safety Legislation and Security procedures are adhered to.
The Picture House is a seven day a week operation and evening and weekend work is standard.
An application form and further details can be obtained from and returned to:
The Town Clerk, Hebden Royd Town Council, The Town Hall, St Georges Street, Hebden Bridge, HX7 7BY or by email to info@hebdenroyd.org.uk
Applications to be received by noon Monday 10th December 2018.
Interview date Wednesday 19th December 2018.
Role to commence immediately. The post will be awarded on a casual basis, and the hours and contract will become permanent following the satisfactory completion of a six-month probationary period.