Ticket Prices & How To Buy Tickets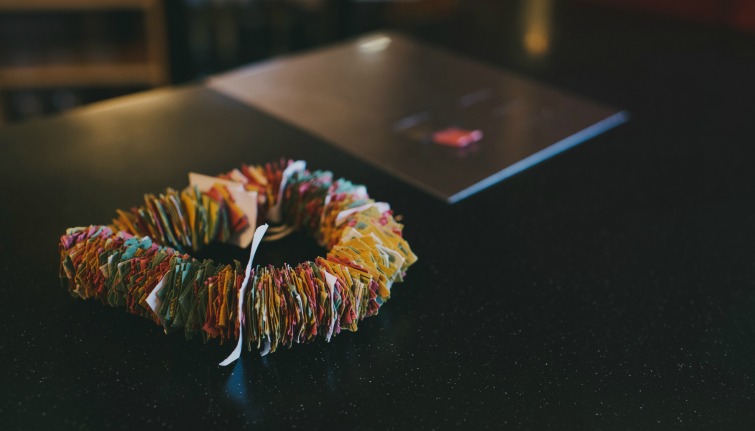 Standard Admission Prices
Films
Live Arts
Adults (age 26+)
£7.50
£17/ £15
Off-peak Adults (Elevenses, Matinees and Parent & Baby only)
£6.50
N/A
Seniors (State Pension Age)
£6.50
£15/ £13
Passport to Leisure card holders
£6.50
£15/ £13
Students age 26+ (

ISIC

/ Uni ID card)
£6.50
£15/ £13
Children & Young People (age 3 – 25)
£5
£10
Babies and Toddlers (age 0 – 2)
Free
N/A
Members' discount on above prices
£1 off
£2 off
.
Films and Live Arts events standard prices are shown. Special events and one-off screenings may be priced differently.
'Live Arts' is our name for events (such as theatre, opera, ballet and music productions) which are either broadcast live or recorded live specially for screening in cinemas. Live Arts prices for most content types are £17/£15/£13. Selected Live Arts events (e.g. spoken word events) are offered at the lower price of £15/£13/£11.
Members receive discounts on all films and live arts events. Find out more about our new Membership scheme. Members who are entitled to concessionary price entry will receive the Member discount off the applicable concessionary price – please show proof of concession and your Membership card when buying tickets.
Our old membership scheme Picture This is still operational for current members who will be able to get £1 off film tickets (not including family matinees) and £2 off live arts tickets, and can use any un-used free film tickets until the expiry date shown on their Picture This card. Please bring your Picture This card with you to claim discounted entry or use your free tickets.
HOW TO PURCHASE TICKETS
1. All tickets for the cinema (both films and 'live arts') need to be bought in advance online from our ticketing agent Ticketsource We have moved ticket sales online due to the need for us to provide groups of reserved seats which are physically distanced from other customer groups. This will be the case for the duration of the Covid-19 pandemic. This means cinema capacity is greatly reduced and we need to sell seats 'off plan', which is not possible to do when selling tickets on the door, using our current Automaticket machine. Accordingly, for the time being, there will be no box office within the cinema, as we do not have a computerised and online box office system of our own yet. If you wish to attend the cinema please ensure you book your tickets in good time.
2. If you cannot access the online box office Ticketsource operate a telephone box office via: 0333 666 3366. This is available Monday to Friday, 9.00AM to 5.00PM (excluding bank holidays). A telephone service fee of £1.80 applies to all completed telephone bookings in addition to the standard booking fee of 7.5% of the ticket face value.
3. Stalls (downstairs) seats are sold ahead of the Balcony seats being put on sale. The Balcony will only be put on sale if the Stalls sells out in good time.
4. Seats are all now all reserved (labelled by row letter and seat number). The seats which are not on sale will not be available for use, in order to allow groups to be physically distanced from one another. Please sit only in your allocated seats to ensure the safety of you and your party and of our other customers.
5. Seats have been grouped into 'blocks' of 1, 2, 3, 4 and 5 seats adjacent to each other, and all seating blocks are around 2 metres away from the next seating block. Seats around a seating block are not available for sale.
6. Please select a block of seats the same size as your group size wherever possible, to ensure we can sell as many seats as possible (since we are operating at around 25% capacity).
7. QR codes are now in use. You don't need to print your e-ticket out if you have a smart phone. We will electronically scan your booking QR code from your phone screen or a print out – this involves no physical contact with staff.
8. Please join the cinema queue with all other members of your group. Meet at an outside location and enter the cinema together, present your QR code (one code covers your entire booking) to the Duty Manager at the door to the auditorium.
9. Latecomers will be admitted up to 15 minutes after the film / live arts broadcast start time. If in a group please ensure the group all enters as one group.
10. Other things to note for your visit to the cinema include the new requirement to wear a face covering within the cinema at all times, apart from when consuming products bought from the kiosk, which can only be done in your cinema seat. Please observe physical distancing within the cinema. Sanitise your hands on arrival, before and after eating or drinking and after visiting the bathroom. Please remove all of your rubbish and recycling at the end of the screening (bins and recycling points are provided) and exit through the fire exits (in the stalls, either side of the screen, and in the balcony at the back – opposite side to the entrance stairs).
11. If you are feeling unwell, please don't visit us. Please request a refund by emailing manager@hebdenbridgepicturehouse.co.uk at the latest by 9am on the day of screening, giving your name and booking reference. Please note booking fees are retained by Ticketsource and will not form part of the refunded amount – it is the face value of the ticket only that can be refunded. Refund requests made after 9am on the day of the screening are at the venue's discretion.
All customers are deemed to accept our Terms of Admission, which are displayed here and are also displayed just outside the Box Office doors at the cinema.