How are we keeping you safe?
Posted on 21 June 2021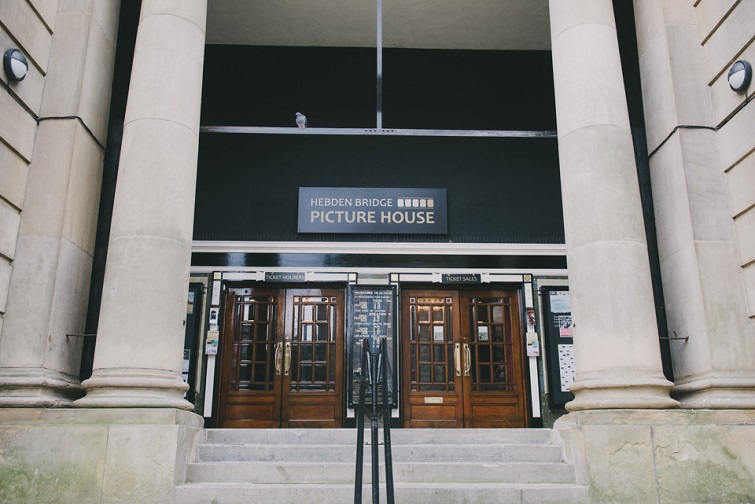 How is the cinema keeping everyone safe?
We've made lots of changes to keep everyone safe. Here are just some of the measures we will have in place when re-open:
NOTE: We are required under Government test and trace rules to seek contact details for all customers aged 16 and over on arrival, either via a QR code check in via your smart phone on the NHS Covid-19 app (which you will need to download ahead of your visit and provides a speedier method of checking in), or via a form on a clipboard in our foyer. If you do not wish to scan in to the NHS app, you must provide your full name and contact phone number in writing on arrival.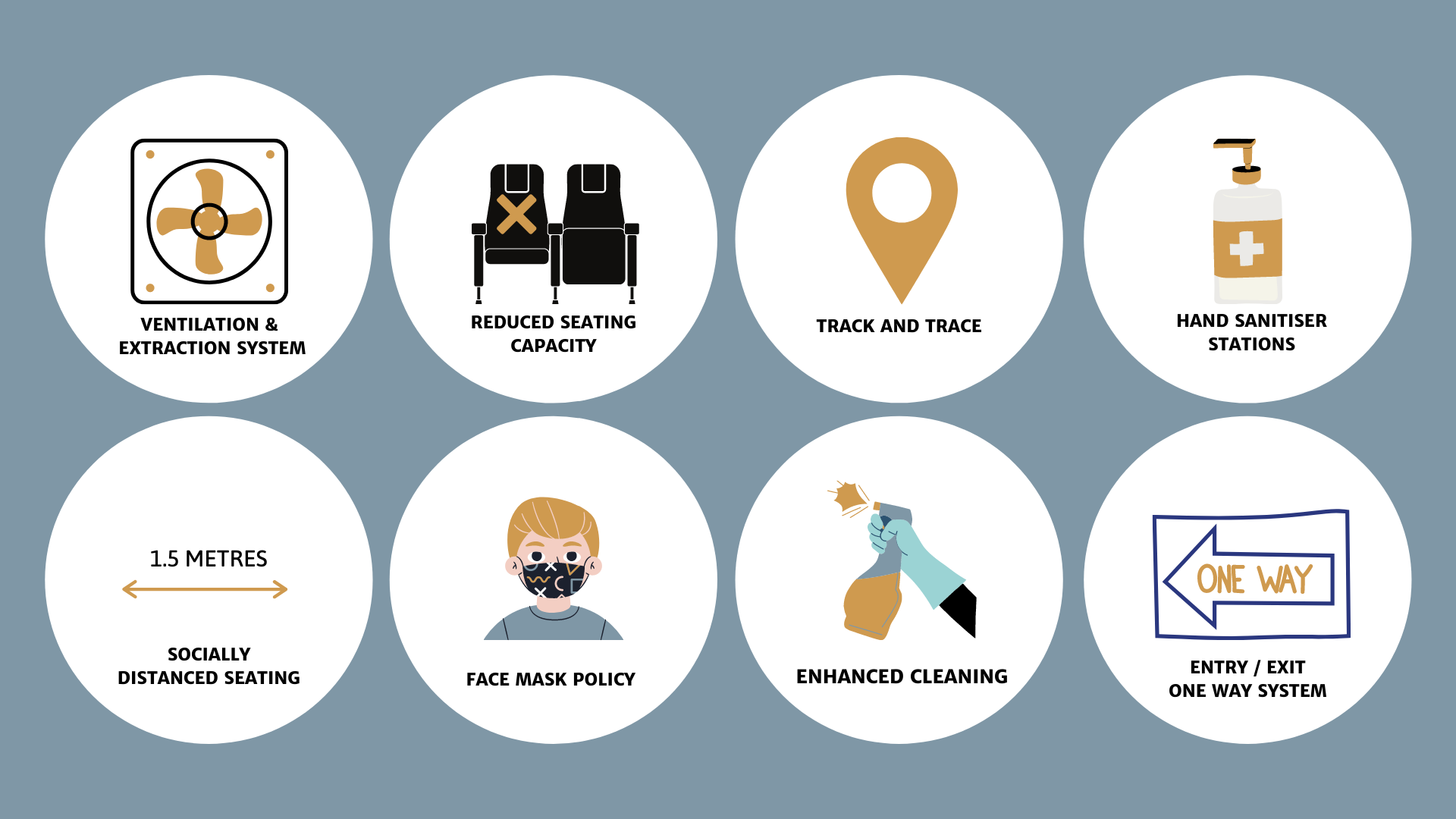 1. We installed a new ventilation and air extraction system in the ceiling of the auditorium in 2020 to replace the original very old system. It isn't air conditioning, but air extraction, and draws older air out of the building via ceiling vents and out through the lantern in the roof, drawing new air in at ground level. It therefore does not affect the temperature of the venue. The system will be on during all screenings at a level where it changes the air inside the cinema at above the Government recommended air change rate of 5 times per hour.
2. All seats are reserved and all tickets are sold in advance. This is to ensure appropriate staffing levels and everyone is able to be seated at a distance from other customer groups. You must sit in your reserved seats for everyone's safety. Please only book a seating group larger than your party size if there are no seating groups the same size as your party left as taking additional adjacent seats off sale further reduces our already reduced capacity.
3. We are ensuring seating groups are 1.5 metres from the nearest seating group on re-opening and asking all customers only to book a seating group that matches their party size (where possible). All seating groups have unimpeded access to the aisle, so you can visit the toilet or kiosk during the film (to avoid queues) without passing people from outside your party at close quarters.
4. We are allowing for an enhanced cleaning regime between screenings on the same day and we have developed an extended cleaning regime for our daily morning cleans.
5. We are wearing face masks and ask you to wear a face mask too – the exception to this is when seated if you are eating and drinking at which point face masks can be removed but must be put back on as soon as you have finished eating or drinking. Masks must be worn whenever you are moving around the cinema.
6. Staff are having their temperatures checked at the start of their working day.
7. We have a one way system in place during the doors (entry) and post film period so you won't risk bumping into people coming the oppsite way to you, and we are asking everyone to maintain as much distance from others as possible when moving around the building. On arrival you will choose whether to visit the kiosk or go straight to your seat. Once you're seated you won't be able to double back to the kiosk until the feature has started
8. We are using ticket scanners to read the QR codes on your printed ticket or smart phone screen so you and our staff are distanced. Please hold your print out or smart phone out at arms length for us to scan the code – so we can remain a good distance away from you at check in.
9. There are nine touch free hand sanitiser points within the cinema, including on entrance and exit.
10. We are asking for kiosk purchases to be made by contactless debit card payment to avoid unnecessary cash handling. Please note we do not accept credit cards.
11. We have installed an extensive protective screen at the kiosk and box office counter to protect you and our staff members.
12. We ask those who use our headsets and bluetooth receivers for audio amplification or audio description to bring their own headphones or earphones (with mini jack) to plug into our receivers. This is more hygienic, since we can effectively clean the receivers between customers but not the headsets. If you forget to bring your own, we have a small number of lightweight headphones for sale at the kiosk for £6.