Picture House Membership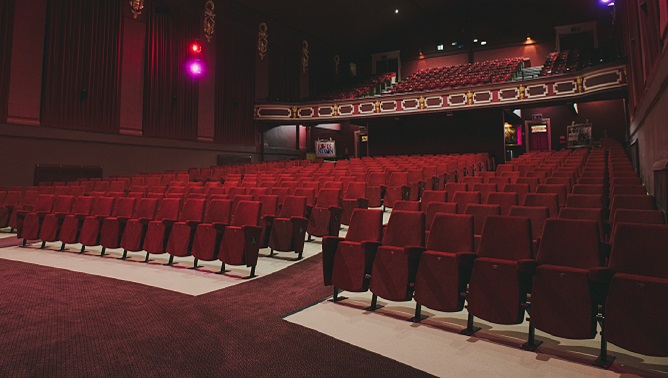 March 2021 update
For current members: Membership (and old-style Picture This membership) will be extended by the total period of our closure since March 2020, calculated as a number of days extension. We'll confirm the extension period (and everyone's new expiry date), when we re-open, as well as introducing all Members to our new box office system where your Membership benefits are saved against your patron record. More details to follow! Thanks for your support.
For new members: Sorry – during periods of cinema closure most staff are furloughed and none of us are working from the cinema so we can't process card payments or process application forms during this time. We will update this page when Membership is on sale again, which is likely to be in the two week period before the cinema re-opens. When Membership is on sale again the process will be online.
**************************************************
We're pleased to introduce you to our Membership scheme for Hebden Bridge Picture House lovers! If you like what we do, and you visit us around once a month or more often, this sweet membership package is for you. Membership lasts 1, 2 or 3 years, and costs from just £3.66 per month!
You will enjoy:
• 2 free film tickets for each 12 months of membership
• 10% discount on all food and drink items at the kiosk & bar
• £1 off film tickets (saving up to 18%) via a discount code for you to use when you booked online
• £2 off live arts / event cinema tickets (saving up to 15%) via a discount code for you to use when you booked online
• Exclusive offers for Members – see below for our current Member offers
• Reductions on annual cost when you buy a two- or three- year membership
• Current Picture This members get £10 off their Membership cost. We'll add any remaining time in your Picture This membership on to the new Membership period so you can join us and get all the extra benefits of Membership sooner rather than later!
• A warm fuzzy feeling for supporting your local indie cinema.
Current exclusive Member offers:
(1) As a supporter of Hebden Bridge Picture House, you can now enjoy three months of a hand-picked selection of films from MUBI – entirely free. You can stream MUBI on your PC, Mac, iPhone, iPad, Apple TV, Apple TV App, Android, Playstation, Roku, and Samsung Smart TV.
How? Simply follow the link below and add your details (your card will NOT be charged) and you will receive 90 days for FREE. You can cancel any time.
Click here for FREE hand-picked cinema for 90 days: MUBI Hebden Bridge Picture House page
(2) A monthly film screening (usually Monday to Wednesday evening) where a Member can bring a friend for free to that screening (the Member can use their discount on their ticket too).
Membership costs:
£50 for 12 months (£4.16 per month)
£94 for 24 months (£47 per year / £3.91 per month)
£132 for 36 months (£44 per year / £3.66 per month)
How Membership works:
• When we re-open in 2021 you will be able to buy Membership (1, 2 or 3 years) directly from our new box office system, and start using the membership benefits immediately. No more filling in forms and waiting for us to process them! Our new system will also allow us to remind you when Membership is about to expire.
• Your membership will be ready straight away, and you don't need a new-style Membership card to start using the benefits. However we recommend you pop in to the box office when we're open and you are passing and pick up a new Membership card as it makes claiming your discounts at the box office and kiosk counters much faster – just swipe the card to access the discounts.
• Please remember to show your Membership card at the kiosk as you order your food and drink to claim your money off.
• We'll send you the main weekly newsletter by email, which will contain news of Members special offers such as the 'Film Lovers' bring-a-friend-for-free screening each month.
If you would like to receive our weekly listings by email, please send your full name and email address to marketing@hebdenbridgepicturehouse.co.uk