Share your Picture House memories!
Posted on 12 April 2021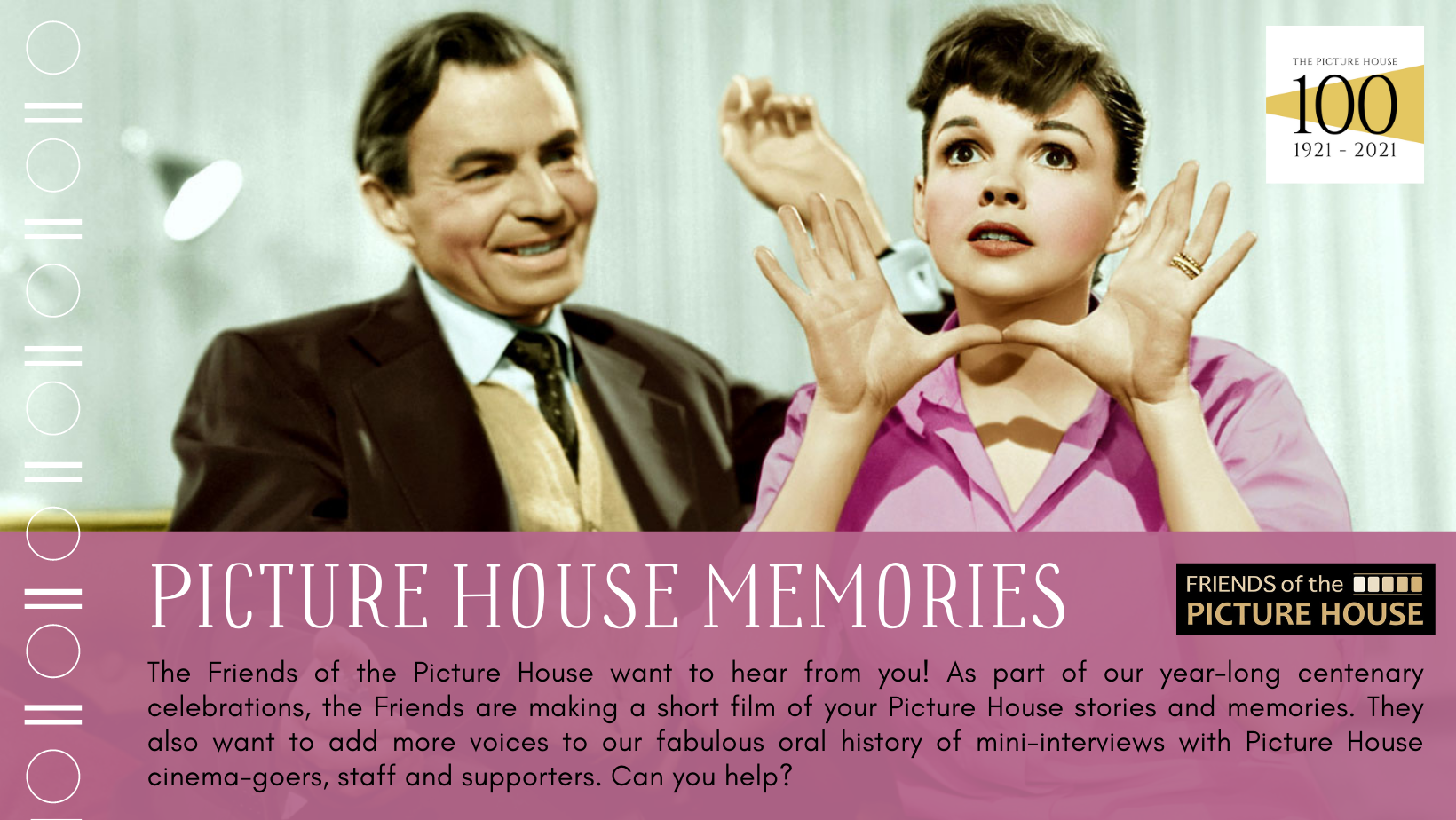 The Friends of the Picture House need your help! Share your memories of the cinema and help create a unique record of the cinema's fascinating past.
From the Friends:
Tell us your story about times you've spent at the Picture House…and you may be invited to be in a film to celebrate its centenary.
Our unique Picture House has been the focus of so many happy times for so many people. But what memories does the Picture House conjure up for you?
A first date you'll never forget? The heart-warming atmosphere of It's a Wonderful Life on Christmas Eve? A community-spirited flood clean-up? Watching your children perform on stage? A job with a difference? A film screening that somehow changed your life…or at least your mind!
As part of our year-long centenary celebration, we'll be making a short film of your stories and recollections. We also want to add more voices to our fabulous oral history of mini-interviews with Picture House cinema-goers, staff and supporters.
So, we'd love to hear your memories – funny, not-so-funny, however brief. Simply message the Friends on Facebook either a snippet or the full story – and we'll be in touch. Together we'll create a truly special record of our one-and-only Picture House for its 100th birthday.