FRIENDS OF THE PICTURE HOUSE PRESENT FISH TANK
Posted on 24 October 2018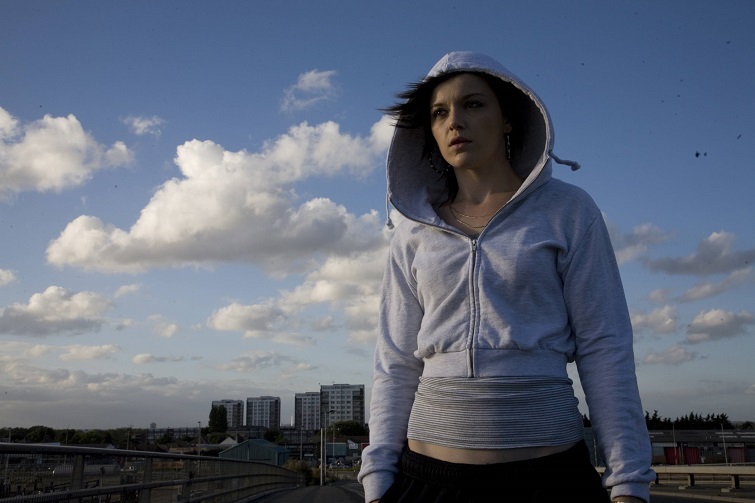 *Friends Present Fish Tank *
Learn more about this month's Friends of the Picture House Presents screening, Fish Tank by Linsey Satterthwaite.
By Linsey Satterthwaite
This month's Friends Presents screening is Fish Tank (2009), Andrea Arnold's raw and bruising Essex council estate bound drama.
Mia (Katie Jarvis) is a 15-year-old girl who bursts onto the screen with a defiant, bolshie attitude. She lives in a run- down tower block with her mum (Kierston Wareing) and her cheeky little sister Tyler (Rebecca Griffiths) where she clashes with other girls on the estate, incurring the threat of social services. Bereft of maternal love and guidance, Mia spends her days imitating her inattentive mother's penchant for alcohol (the family dog is named after the lager Tennants) and practising hip hop dance routines in an abandoned flat.
When her mum's new boyfriend Conner (Michael Fassbender) arrives on the scene, he offers something new to Mia's predetermined life. At first it is the promise of a father figure, someone to take them away from the walls of their concrete jungle and who encourages Mia's passion for dance. But the lines soon become blurred and for Mia, a loner who is craving any form of love, Conner begins to represent something more illicit that will lead her down a destructive path.
Anyone familiar with Andrea Arnold's work will know that she manages to capture a beauty within the bleakness of broken fractures of society. Despite the austere surroundings and images of a desolate London suburb, Arnold conjures a slither of hope within the hazy summer backdrop and rare tender moments between her characters.
She is a director who also manages to unearth talent from humble origins with newcomer Katie Jarvis being discovered when she was arguing with her boyfriend on the platform for Tilbury train station. Jarvis gives a blistering debut as Mia, as volatile and misguided as her actions are, there is something about her affected demeanour that makes the audience want her to escape to a better life. Meanwhile a pre- Hollywood Michael Fassbender delivers one of his best performances, his Conner is a charming yet flawed character, filled with nuances that will continually conflict the viewers stance on him.
Fish Tank won the Jury prize at Cannes in 2009 and went on to win a BAFTA for best British film in 2010 and it is easy to see why. It represents what British cinema does so well, it presents us with a world that is so familiar, with people we see every day, but it gives them a face and a voice and a glimmer of light even in the darkest confines of their crushing environment. It also marks Arnold as one of our most important voices, not just within British cinema, but within contemporary cinema.
Join the Friends at Sat 10th November at 4.30pm.