The Cinema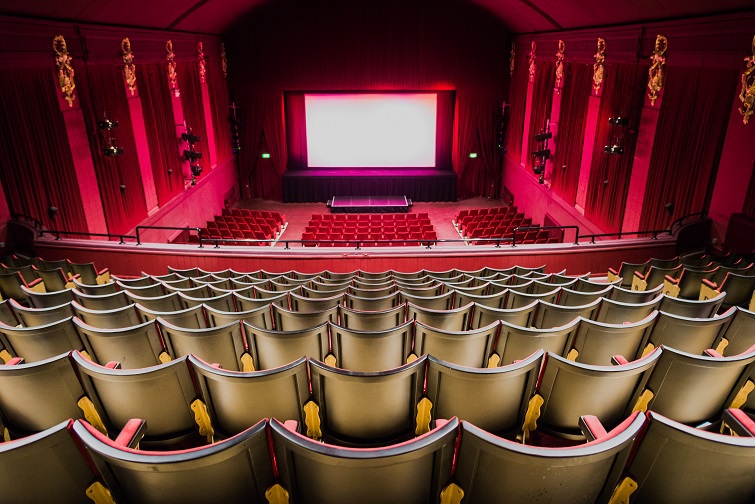 The Picture House is a thriving, independent, not-for-profit cinema operated by Hebden Royd Town Council. There is an evening screening daily, family matinees at weekends and most days during school holidays, weekend teatime screenings and an elevenses screening every Thursday morning (with free tea and biscuits). Saturday teatimes at the Picture House often feature Reel Film (35mm film) screenings, Friends Presents… (Friends of the Picture House film selection) and Teatime Classics (old time classics) films.
Our contemporary film programme focuses on new releases and ranges from mainstream to art-house and foreign language with regular screenings of specialist films and touring programmes from a range of organisations, including the British Film Institute. The Picture House also participates in festivals such as the Hebden Bridge Film Festival, the Hebden Bridge Arts Festival, and Happy Valley Pride.
We also screen broadcasts of live arts with content received direct by satellite from The National Theatre, The Royal Opera and Royal Ballet at the Royal Opera House, the Royal Shakespeare Company and the Berlin Philharmonic.
In March 2021 we'll be a partner to the second edition of the Hebden Bridge Film Festival, which runs from 19-21 March 2021. Click here to find out more .
We pride ourselves on providing personal service coupled with great cinema technology in the traditional surroundings of our recently refurbished 1920s cinema. The auditorium seats over 500, and we mainly use the stalls seating area, which is fully accessible, closer to the screen and boasts brand new seats and excellent leg room. We serve tea in proper mugs and sell locally baked cakes. You can have a glass of wine or a beer at your seat, or go for a tub of Yorkshire ice cream or some popcorn if you're feeling old-school!
For now pre-booking of all tickets online and seat reservations are essential, as due to the Covid-19 pandemic we are not running an in person box office at the cinema for the time being. We're also ensuring each seating group is at least 2 metres to the nearest block of bookable seats. We're a cash / debit card only venue when it comes to purchasing food and drink at the kiosk.
Our annual Membership scheme provides free cinema tickets, and money off all film entry and live arts screenings, discounts on food and drink and exclusive Member benefits. We also have a thriving Friends of the Picture House supporter group, who are all volunteers and assist the cinema in various ways and this is free to join.
Hebden Bridge Picture House is pleased to work with the Independent Cinema Office in support of our programming, film selection and marketing. The Independent Cinema Office is a charity that aims to bring a wider range of films to a wider range of people, so people can access amazing film culture wherever they are in the UK.
Our Hebden Bridge Picture House Terms of Admission can be viewed on our Tickets page.
Please find our Film Programming and Screening Request Policy (PDF format)
here
Our programme detailing what's on is downloadable from the home page of this website.